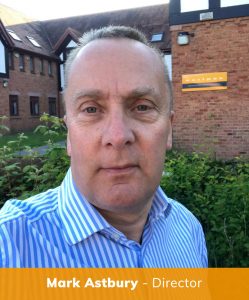 Well, thirty years since the launch of eclipse marketing, they say time flies when you're having fun, and there has been a lot of fun and a lot of hard work put into making eclipse what it is today.
The planning had gone on for just under 12 months, with Pete, Lloyd and myself talking to potential clients, landlords and suppliers, presenting a business plan to banks and convincing ourselves that there was an opportunity in the marketplace for a new hungry, creative, innovative and hardworking marketing agency.
The 80's had seen many agencies thrive during the boom times for the economy and we believed that many had become complacent with work coming to them too easily.
So we officially launched in quarter 2 of 1990 and in quarter 3, the UK was officially declared as being in recession!
Some would say that this was bad timing but I have always believed that it helped to establish us, as we came up against agencies that had taken things for granted, whereas we had to work hard for every piece of business and provide innovative and creative marketing strategies that convinced businesses to engage us as their agency.
The marketing mix that we did for our clients during the 90's and into the early 2000's was very different from that which we are now providing.
With a strong portfolio of automotive retailing clients, press and radio advertising, leaflets and direct mail took up the majority of our time and there were many late nights finalising press ads, with courier bikes sat outside the office, ready to hit a deadline.
We learnt a great amount very quickly and also had a lot of laughs, including our time with the managers from one client who preferred to do the weekly marketing meeting in the pub at 6:30pm on a Monday night.
Thirty years on and one of those is still a good friend and we have worked with him regularly over the last thirty years.
We still meet up for a beer but no longer at the start of the week!
Strong client relationships have been a very big contributor to ensuring that eclipse is now entering its fourth decade and a number have been with us virtually all the way through.
We are fortunate to have excellent working relationships with all of our clients and their support (and trust) is very much appreciated.
Things obviously evolve over time in businesses and at different points, Lloyd and Pete moved on from eclipse to explore and develop new opportunities.
The contribution that both of them made to eclipse was massive and ensured that the business had a strong reputation in the market place.
People have always been a key part of eclipse marketing and we have had some very talented, hardworking and fun team members over the last three decades.
Everyone brings different assets to a business and I would hope that we have given people the opportunity to learn and develop their skills, whilst also producing cost-effective, innovative marketing solutions for each of our clients.
The one thing I would say to every employer is "never be scared when people decide to leave for a different job."
Firstly it means that they have developed talents that other people want to employ and secondly it means that you get the opportunity to bring new ideas and skills into replace them.
So onto the eclipse of today.
Well, 2020 saw the launch of a new trading name, new branding, a new website and a very proactive marketing plan for ourselves.
I was able to delegate this project to a team in the business and their efforts produced immediate results, with us being fortunate to be working with a number of new clients on some exciting projects.
Who, at that point, would have imagined what March would bring to us in the form of Covid-19.
I believe that this is, without doubt, the biggest challenge that eclipse marketing has faced so far.
We have come through the recession of the 90's, as well as the banking bust of 2008, but this will affect so many sectors and therefore so many of our clients.
However, I have already said that people have been the key to eclipse marketing and the past seven weeks have again reinforced my belief that it is our team who will ensure that we come through this stronger than ever, supporting our clients at a critical time and ensuring stronger working relationships than ever before.
All of the team have worked to ensure that we have very quickly adjusted marketing plans to meet the exact needs of the moment, ensuring that messages carry the tone that is right for the present time and exploring where there are cost-effective opportunities for our clients.
There are many people who I could thank for their support over the years.
To Lorraine, Matt and Dan for your support and putting up with me when I was either grumpy and knackered or not around at all!
To my Mum (and Dad x) for believing in us at the very start and supporting us in many ways, including as guarantors and delivery drivers.
At 87, my Mum still enjoys regular updates about what is happening.
To the friends who have provided encouragement, practical support and acted as a sounding board – you know who you are.
And finally; to the current eclipse marketing team, you're the best.
You consistently produce fantastic solutions for our clients, you identify new opportunities and you are really great to work alongside.
To the management team of Nikki, Dave, Lyndsey and Julie, you offer me a great deal of support, whilst also challenging me when necessary, but the eagerness to explore new ideas and push boundaries has, I believe, put us in a very strong position to deal with the challenges that lie ahead and prosper through them.
Even after thirty years, I can still honestly say that I love what I do and am immensely proud of what the eclipse marketing team does.
I love being in client meetings and briefings back in the office.
I love the buzz of brainstorming sessions.
I still get a great kick when we win new business.
I love it when a client rings us and tells us how effective a campaign is proving to be.
I'm proud when we launch a new project and it has our identity all over it.
Our initial objective 30 years ago was to be a hungry, creative, innovative, hardworking marketing agency that delivered cost-effective solutions for its clients.
I think we have met that objective consistently over three decades and have no doubt that we will continue to do so for many more years.
We certainly won't be letting the current situation stop us from celebrating this milestone as a team, even if it means celebrating in our own homes.