We can't believe July is already here and we're over half way through the year! At eclipse, we've been busy working with clients, planning new campaigns and adapting to the ever-changing digital landscape. It's been a great year so far, so we thought we'd share some of our biggest highlights .…
We completed GA4 training
Google Analytics 4 (GA4) replaced Universal Analytics on July 1st, and learning about the new service was key to developing a better understanding of the customer journey and supporting our clients. Lots of practical insights were provided and the team was thrilled to learn that GA4 is built for a cookieless future, sparking discussions about privacy, user tracking, and how marketing strategies need to evolve.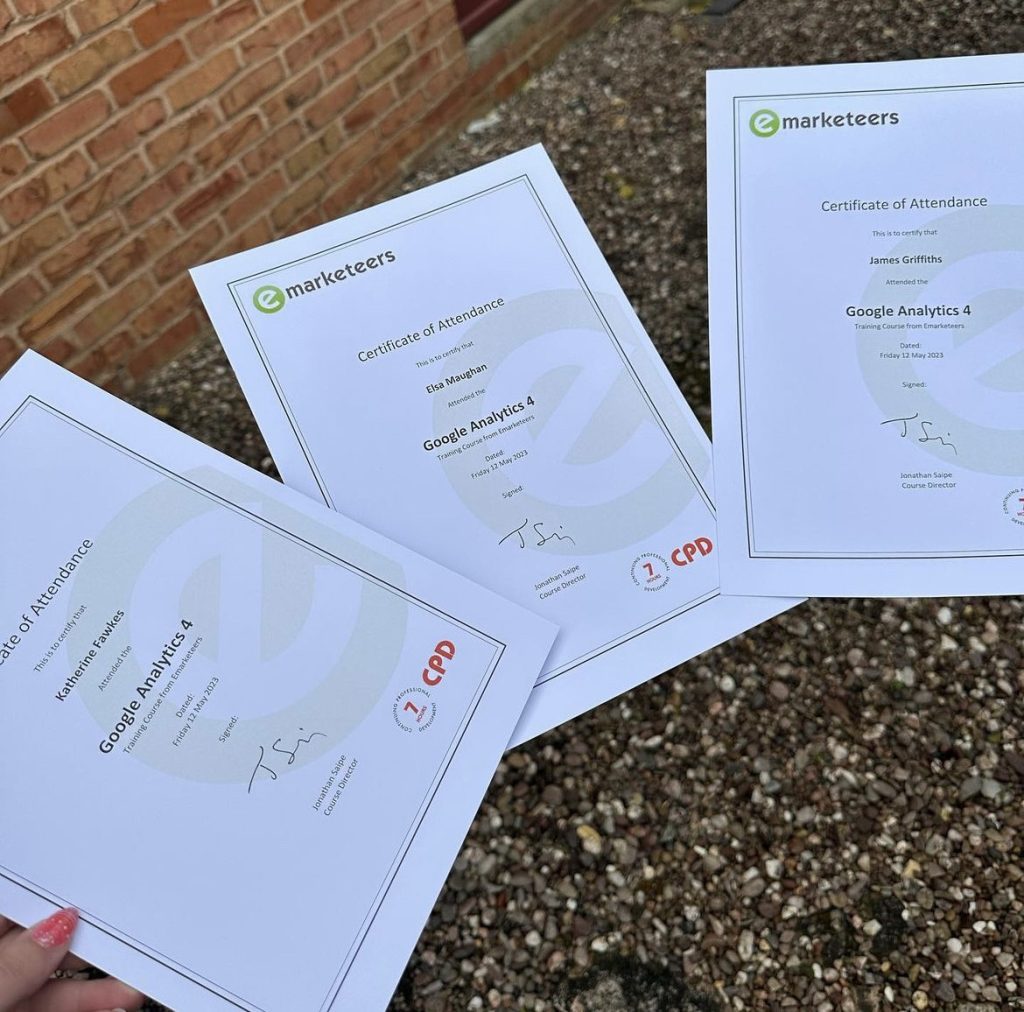 GA4's integration of websites and apps into a single journey encouraged many creative ideas for future campaigns. The customisable reporting feature excited the team, as tailoring reports to our clients will help make data analysis more efficient and insightful. The team also had the opportunity to set up, configure, and use GA4, putting what they'd learned into practice.
The training followed a forward-thinking approach, leaving the team feeling ready for the future of digital analytics and confident in their ability to adapt to changes in the digital landscape. We're excited to implement the new knowledge and skills into future projects!
Rail Live
On June 21st and 22nd, some of our team attended Rail Live to support the Eldapoint Group, including Eldapoint, TF Jackson, and Fibaform. Rail Live is an exhibition for bringing together people from all aspects of the rail industry, and we were delighted to be involved from the initial planning stages through to providing hands-on support on the day.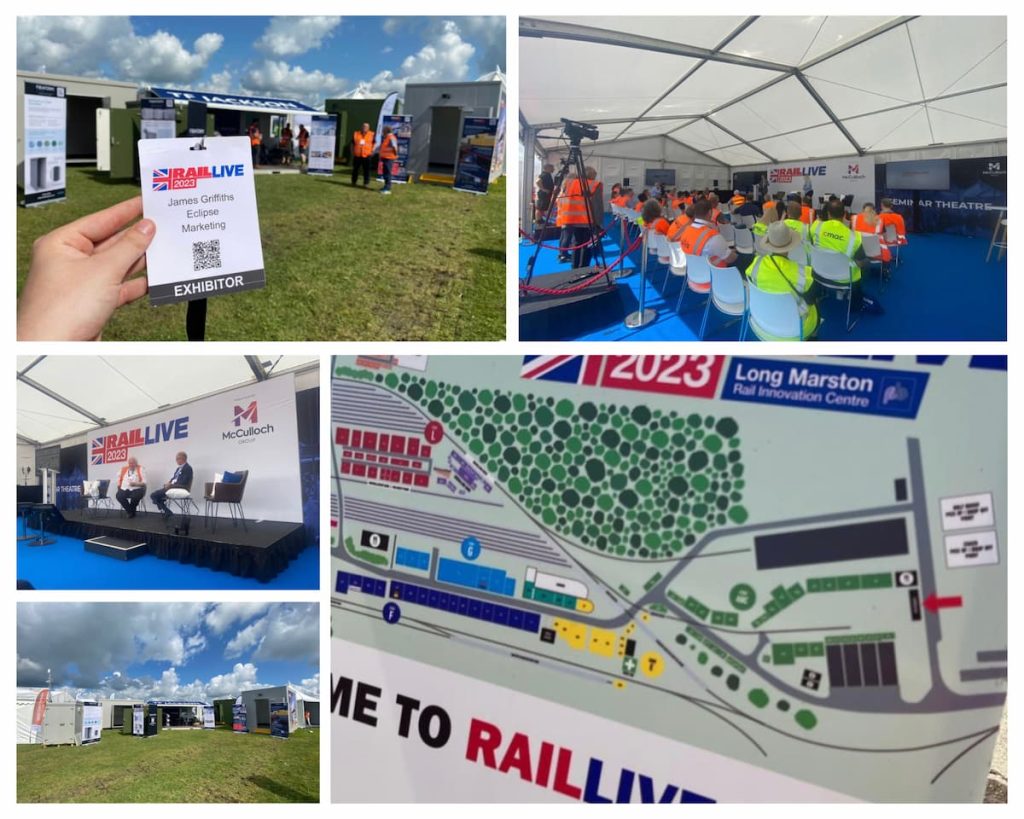 We created a variety of branded materials that not only stood out and maintained the unity of the Eldapoint Group but also captured the essence of each brand. We worked closely with the client to strategically arrange their stand and display products, and were pleased to see a positive response from attendees!
Hi-vis jackets
Vinyl wraps
Business cards
Brochures
Pull-up roller banners
Magnetic banners
Our team's dedication, creativity, and expertise were instrumental in increasing the Eldapoint Group's visibility and engagement at the event, opening new channels for potential business opportunities. We also received lots of lovely feedback!
The Insulated Panel Store's new campaigns
We've been working hard on exciting campaigns with the Insulated Panel Store to encourage increased customer engagement and more conversions. We're excited to continue working closely with the client on these new campaigns and website updates.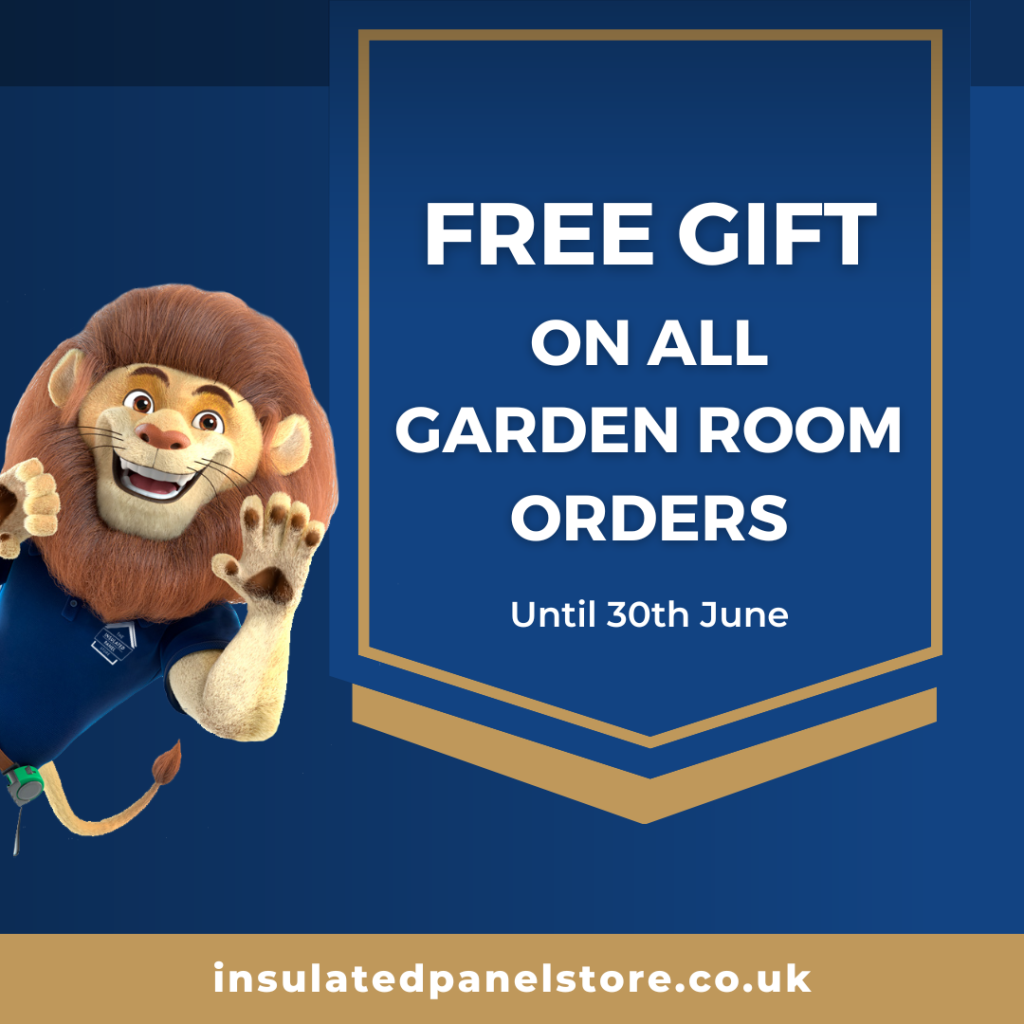 New Campaigns
10% off + a free gift: Throughout June, our experts led a campaign offering 10% off all garden rooms plus a free gift. We created website headers to promote the offer and shared the campaign through multiple channels, including social media, Facebook ads, and Google Campaigns.
Refer a Friend: The new Refer a Friend campaign will launch soon, whereby if a friend places an order worth £2,000 or more, customers will receive a free gift as a thank you. We're excited to see the response from customers!
Website Updates
Interactive e-brochure: An interactive e-brochure has been created and will be added to the website, including all products and some new ones, very soon. The brochure will provide easy insight into the products and services available; their features, sizes, colours, quality and durability, and even their benefits. We can't wait to see it live!
Website updates: We're also working on updates to the website's home page to increase product visibility and engagement. These include quick link buttons for each category page and a testimonial swipe-through. They will be great for showing customers the products' benefits and how they can be used, and could even support quicker navigation.
Seddon Homes have enjoyed a successful six months
Seddon Homes is one of our longstanding clients, and it's been fantastic to see their success continue this year. With several new developments and homes selling well, targets are being met and surpassed. This is due to the variety of house types and renowned quality of the properties, but we can't forget the excellent marketing campaigns and materials our team has been creating, including social ads, signage, and brochures.
TikTok
Seddon Homes joined one of today's most popular social media platforms: TikTok! Where better is there to show customers what they can get from a Seddon Homes property?
When it comes to content, we've already seen lots of engagement and covered a bit of everything: house types, advice, and insights into show homes. The most popular video type is the show home interiors, and it's no surprise why: customers want to see the potential of a new build and how they can make their house a home.
Updated imagery
Our team assisted with a photo shoot at the Belle Wood View development earlier this year to refresh the organisation's imagery. Working with one of the lovely sales advisors and her family, we captured lots of new content and rolled it out across the website, social media, and new signage. We'll continue using the imagery moving forward, as it's been fantastic for raising awareness and demonstrating the family feel of the properties.
New Show Homes
Two brand new Show Homes opened on July 1st at the Roman Heights development: The Wynbury and The Hartford. The Wynbury has not been a Seddon Homes Show Home for some time, and our team was pleased to see a different property getting the spotlight, excited to work on a new campaign to promote the grand opening!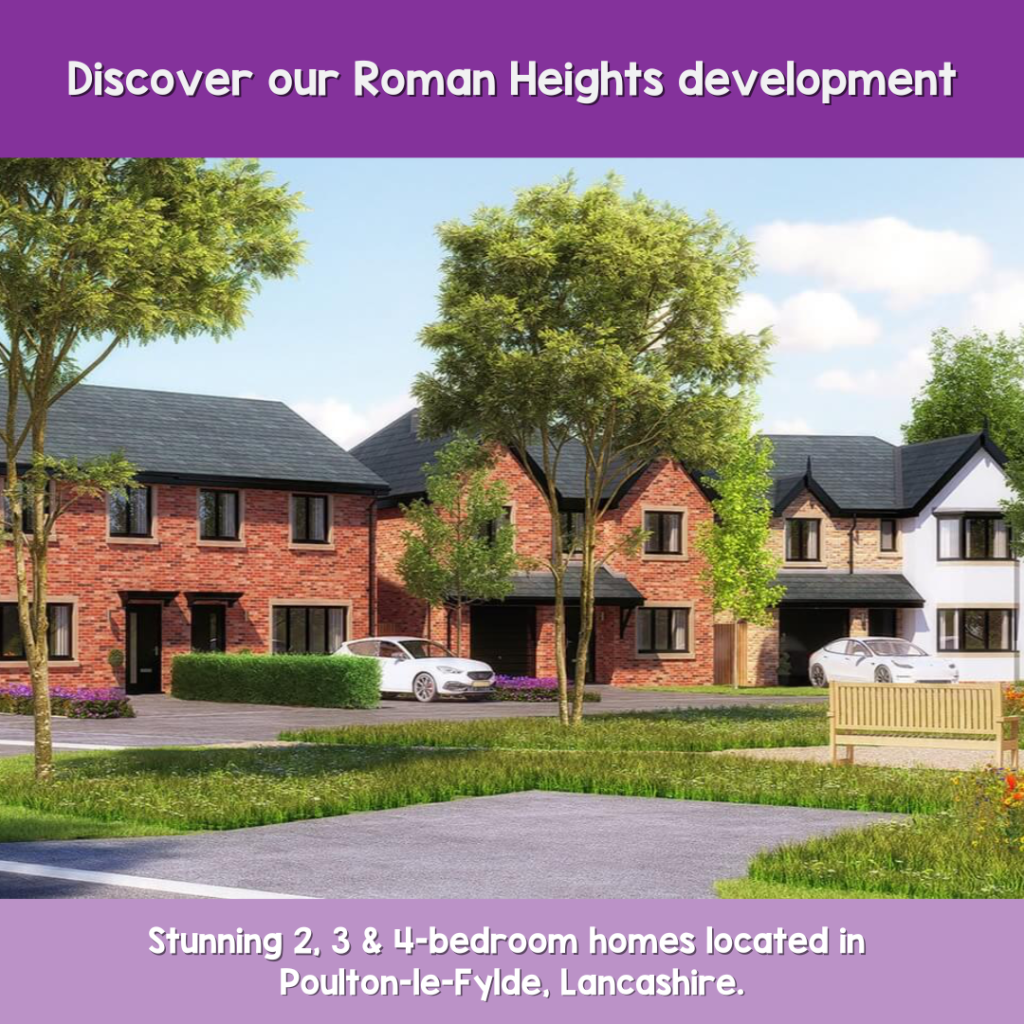 The different property style meant some adaptations to the Marketing Suites were needed to show the homes off properly, a challenge the team was excited to tackle. In Show Homes with a garage, the space is used as a Marketing Suite to showcase the house types and development. Since The Wynbury doesn't have an integral garage, our team put their thinking caps on to decide how to position the Marketing Suite in the best way. The Marketing Suite will now be housed in the lounge area and use television to maximise space, giving customers an instant insight into the property.
Our team is excited to visit the Show Homes and capture 360 tours, gathering a library of new and exciting content to share!
A final word from eclipse
Eclipse Managing Director, Mark Astbury, is proud of the marketing solutions provided to clients during the first half of 2023 and is looking forward to the second half of the year. He commented, "There is much talk of an economic downturn but we are fortunate to have a range of clients who are able to adapt to the market conditions and our priority is to provide them with cost-effective solutions that help them achieve their objectives."
Stay up to date
Here at eclipse, we've worked with amazing clients for over 30 years, and we're continuing to experience exciting highlights. Our team of experts spearhead our success creating effective marketing strategies, so if you're looking for a marketing agency that brings all your marketing needs together, call us on 01244347545 or fill out our simple enquiry form.