And just like that, an entire decade has passed once again. As we all look back on the events and highlights of the last 10 years, we'd like to take a look at how far eclipse marketing has come as a business, and how we've evolved and grown through the changes and hurdles of the 2010s.
Different routes to market
The marketing landscape was wildly different 10 years ago compared to how it is now; there were hardly any social media platforms available (Facebook and Twitter were just finding their feet), trust in online ads was shockingly low, and press ads were still all the rage.
We've had to adapt to shifting market expectations whilst constantly being on the lookout for new ways to reach our clients' target markets. Just one example of this is with Seddon Homes. Back in 2009, we ran press ads for them in the local news.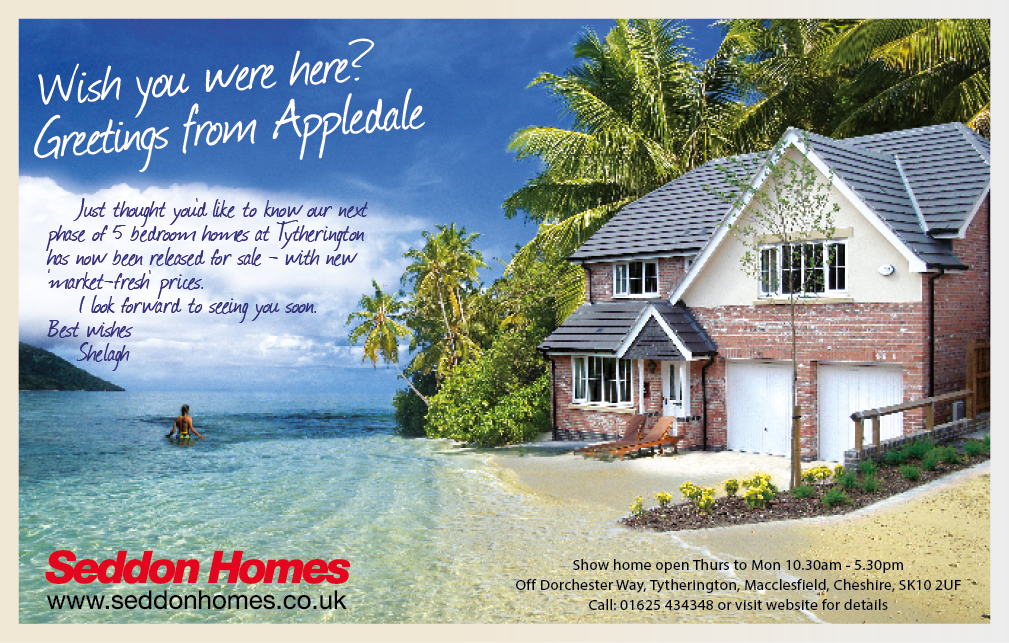 Today, we no longer run any kind of press ad, instead opting for the more modern, trackable and cost-effective options of Facebook and remarketing ads.
Some surprising stats
| | | |
| --- | --- | --- |
| | 2009 | 2019 |
| Internet users (global) | 1.73 billion | 4.39 billion |
| Mobile internet users (global) | 531.5 million | 3.99 billion |
| Social media users (global) | 413.6 million | 3.48 billion |
| Press circulation (UK) | 21.9 million | 10.4 million |
As you can see, there has been a huge boom in internet and mobile use, yet traditional forms of media have taken a hit.
Brand refreshes
We've given the majority of our clients a refresh in their branding over the past 10 years. Perhaps one of our most notable projects is with Thorneycroft Solicitors. Here is what their website looked like in 2009: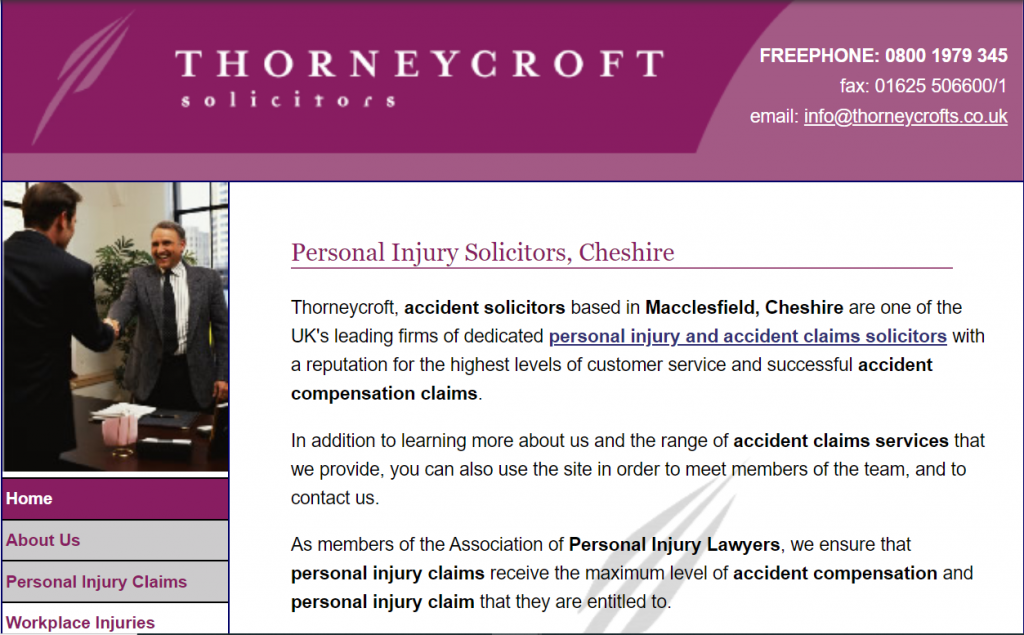 While this worked well at the time, by modern standards, it looks quite drab. So, our team set to work to make a more modern and inviting site design.
We integrated some new features such as social buttons, reviews and drop-down menus to add to the user experience whilst also updating graphics. The site's structural layout was also changed for better SEO.
Here's what it looks like today!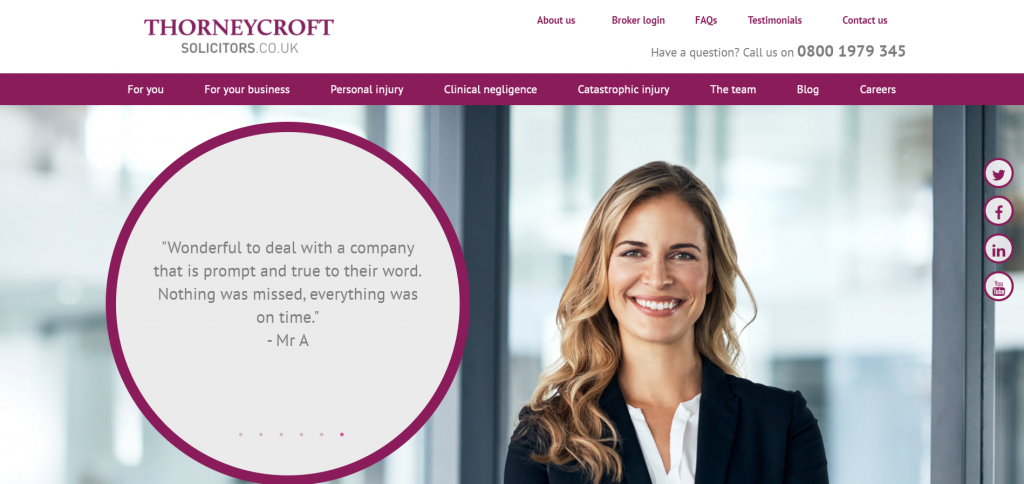 Our new website
New Year, new us! We've had the same website design for many years now, and although it once suited our needs, we think we've outgrown the old look. Our new site is much more in line with our company's culture and direction for the future, and we can't wait to share it with you all very soon.
In fact, here's a sneak peek – the suspense is killing us!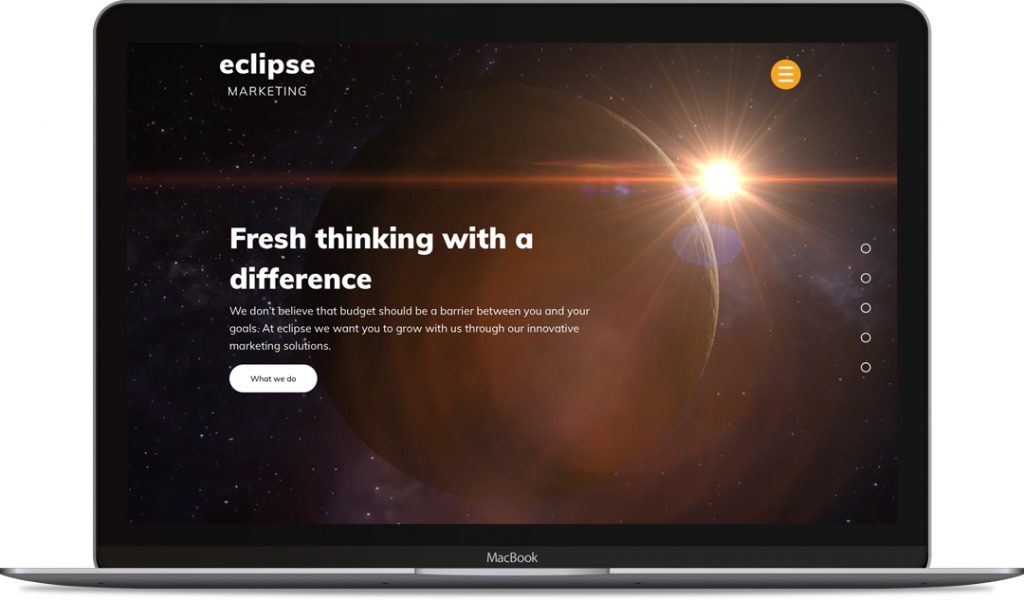 And here is the old design.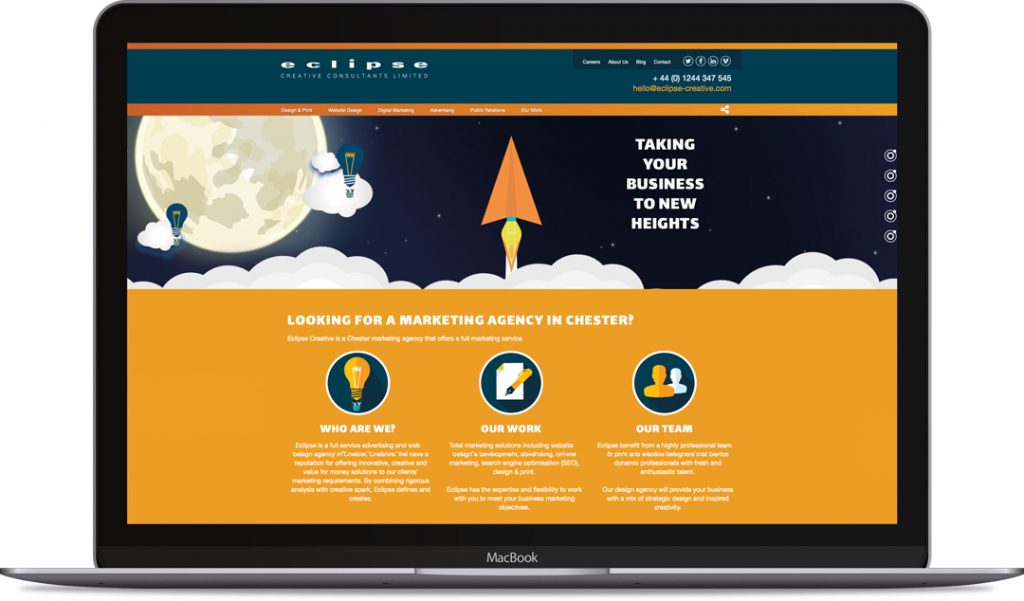 Not only have we changed as a business, but technology as a whole has advanced dramatically. Websites are therefore expected to do a lot more now than they were 10 years ago. For instance, not only does a website have to be visually appealing, full of quality content and structured for good SEO, but it also has to load almost instantly, be optimised for mobile-first, and have good usability.
Google's many algorithm changes are mostly responsible for this, but also audience expectations – as technology advances, so too does what internet users come to expect from their online experiences.
So much has changed in just the last 10 years and we're excited to see how the world and marketing landscape will evolve in the years to come.