When Chester was plunged into lockdown along with the rest of the country back in March, little did we know just how quickly things would change, the demands on our team as a digital marketing agency have been unprecedented and challenging but also full of opportunities for both ourselves and our clients.
Although the business landscape remains uncertain, the world is slowly adjusting to the new normal, and getting ahead of the competition will play a key role in both the recovery and growth of businesses in Chester and beyond.
But when it comes to marketing your business post-COVID-19, where do you start?
That's where we come in.
In this blog post, we'll share the essential aspects of marketing your business that will help you recover and grow into a business that is more profitable and agile than ever before.
Get your digital marketing strategy right
As a digital marketing agency, you'd expect this to be top of our list, but the fact of the matter is, a strong digital presence is no longer important, it's vital to the survival of a business in many cases.
With the sudden closure of premises due to COVID-19, both businesses and customers had to transition to a digital-only reality almost overnight, and many weren't prepared.
As a result of lockdown, nearly half of the UK's workforce is currently working from home with most working adults spending a quarter of their waking day online, that offers those who are digital-first or those that are making the transition, a huge opportunity to reach a captured audience.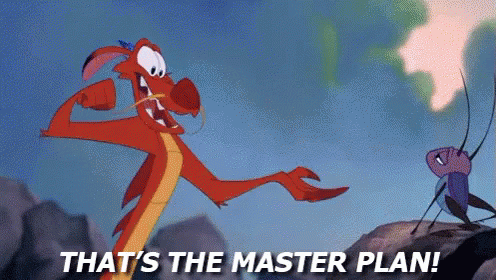 Having a digital marketing plan in place that focuses on the demands of the digital customer will not only help you grow, it'll keep you ahead of the competition.
As graduates of Google Squared, our team are specialists in ensuring customer demands are met at all the key stages of the customer journey both online and offline.
If your plan isn't quite there yet, don't worry, that's why digital marketing agencies like ourselves are here, to ensure you get the leg up you need to get ahead.
We can work with you to create a robust digital marketing strategy that suits the particular needs of your business, whether you are an SME or national organisation.
Don't neglect your advertising
The knee-jerk reaction of businesses across the country was to stop advertising campaigns as soon as the pandemic hit, in order to consolidate and reduce outgoings at an extremely uncertain time.
However, as life slowly gets back to normal, if you have the budget to invest in online advertising, now is the time to do so.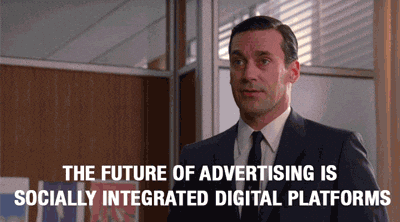 With so many businesses halting their ad spend, the competition isn't as fierce as it was pre-pandemic, and having a PPC strategy in place now will help boost your digital marketing efforts, whether it be via Google ads or Facebook ads.
Many advertisers have already reported a lower cost per click compared to their activity pre-lockdown.
Likewise, it's vital you keep your business front of mind for customers who are spending more time at home.
A well structured PPC campaign will not only boost potential conversions, but it will also help build brand affinity with both new and existing customers, helping you to increase near term conversions whilst developing prospects for the future.
Keep it local
In recent years, shopping local has been high on the agenda, with more of us wanting to know exactly where our produce and products are coming from and when the pandemic hit, the concept exploded, particularly here in Chester.
In fact, 3 in 5 consumers in the UK said they favour shopping local since lockdown.
As a digital marketing agency based in Chester, we have helped our clients localise their ad spend, a trend which is growing industry-wide, and we've helped them achieve some fantastic results, helping boost brand awareness to levels we hadn't seen pre-lockdown.
The key to success was the fact that we had an aforementioned plan in place, enabling us to target customers confidently and effectively with informed forecasts for our clients.
As the trend grows, localised PPC campaigns will become more prevalent and it's essential you are equipped with the knowledge and expertise to enable your business to compete.
Stay agile
As a digital marketing agency it's always been in our nature to remain agile as a business, it's something we've been doing successfully for over 30 years, however, we recognise that this isn't the case for many businesses.
On the other hand, although the past 4 months have been tough for businesses, it has provided an opportunity to evaluate and reassess the direction of their business, offering them the potential to reset and come back stronger.
Empowering your business to become a digital-first organisation will enable your business to pivot quickly should another event such as lockdown occur in the future.
Through innovative web design, a robust digital marketing strategy including PPC ad campaigns and a creative content strategy, you will be able to ensure your customers' needs and demands are met more efficiently.
This may sound daunting, but we're here to help if you need us and we're positive your business will benefit from making these changes before it's forced to.
Don't neglect your SEO
Is your website optimised for search? Is your content SEO friendly? If the answer to either is 'no', then it's time to rectify that.
With more people searching online than ever before due to COVID-19, it's essential you don't get lost in the crowd.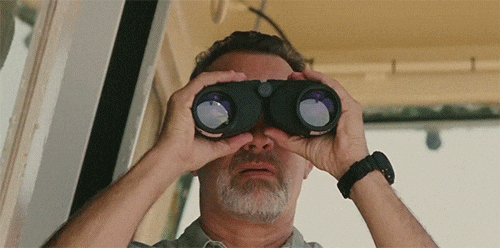 Failing to keep up with your SEO or worse still failing to optimise in the first place, could see you plummet down Google's results pages. Couple this with a halt to ad campaigns and it could effectively render you invisible to customers online.
Now is the time that your business needs to be at its most visible and we're here to help ensure you're not just spotted, but you remain front and centre when customers are searching for services and products that you provide.
Stay present and stay safe
So there we have it, these are the areas that we believe you need to focus on as soon as possible as a business looking to bounce back from the current difficult situation.
Whether you're a business in Chester or beyond, we're here to help and we want to work with you so that together, businesses across the region are equipped to bounce back.
If you need our help we're only a click or call away and we'd love to hear from you.