Wild Juice Co. is the latest venture by Buffy Swinnerton. The company provides juice cleanse plans that are eco-friendly, 100% organic and designed to rejuvenate and re-energise your body at a cellular level.

Website Development
With a website already existing for Wild Juice Co., our team put their vast knowledge to work, enhancing the existing features of the website in addition to adding improved e-commerce functionality designed to streamline the customer journey and place the products front and centre of the entire UX.
The website is fully SEO optimised, mobile-friendly and a perfect gateway to all that Wild Juice Co. has to offer.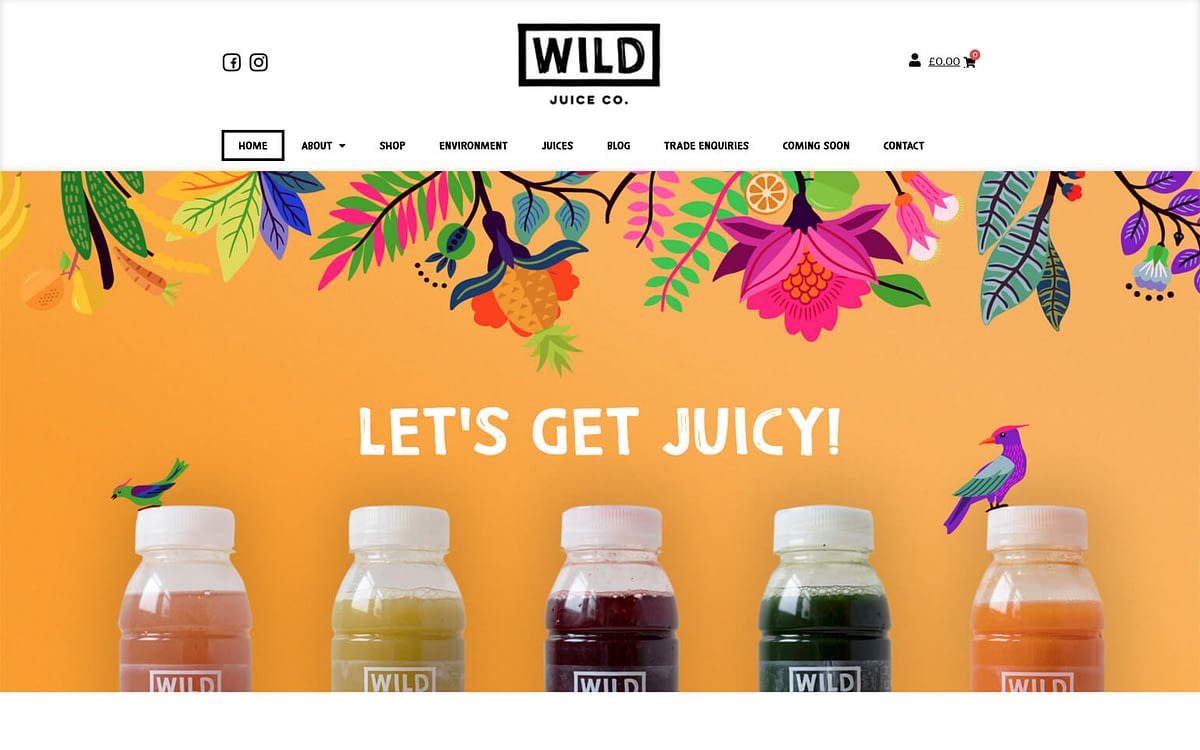 Social Media
Under our guidance, the Wild Juice Co. online community is going from strength to strength. We have worked closely with Buffy to build Wild Juice Co.'s social platforms from the ground up, ensuring that the brand has a specific tone of voice that reflects the vibrant nature of Wild Juice Co.
We have coupled this with engaging and informative visuals including animations and videos, designed with shareability at their core, which has ensured that both the engagement levels and the number of followers continue to rise consistently.
Digital Advertising
In addition to a robust social media strategy, our digital marketing team have devised a fluid marketing strategy that can be adapted on the fly in line with the requirements of Wild Juice Co.
Our digital advertising strategy centres around building awareness of the brand, driving traffic to the website and increasing product sales, all of which are measurable.