Seddon Homes is a prestige housebuilder still owned and run by the Seddon family. They are renowned within the property development sector for building distinctive and high-quality homes. Seddon Homes' developments currently stretch from Lancashire to Staffordshire and Merseyside to Yorkshire and offer a diverse collection of styles.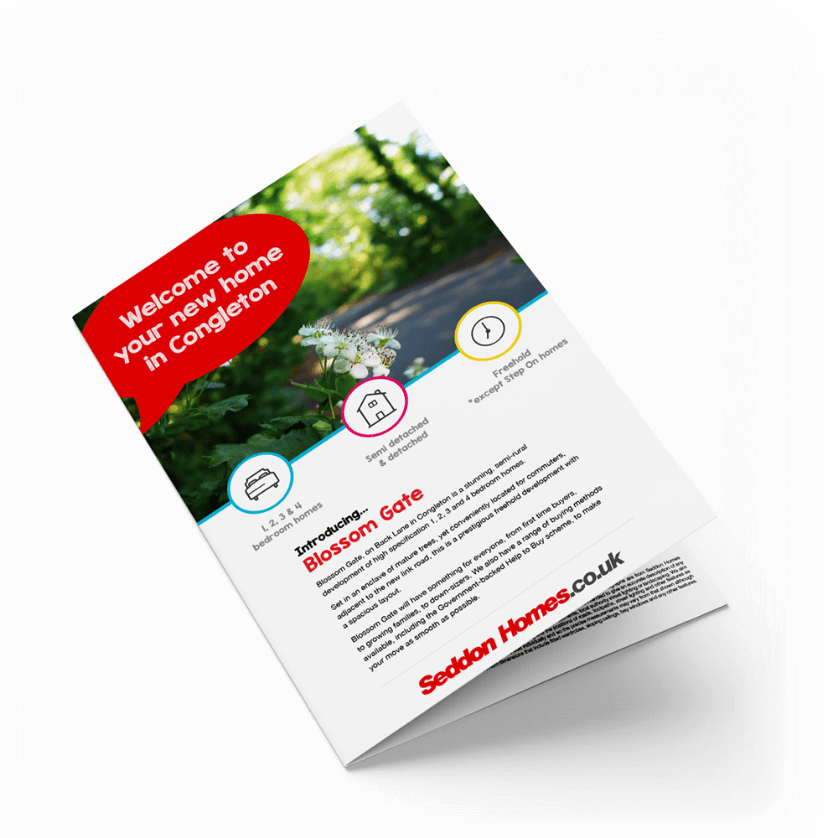 Design & Branding
As property developers and housebuilders, Seddon Homes operate in a very competitive market and design & branding play a key role in helping them stand out from the crowd.
From printed media materials and signage to their social media presence and website, our design team has ensured the Seddon Homes brand is memorable, consistent and instantly recognisable.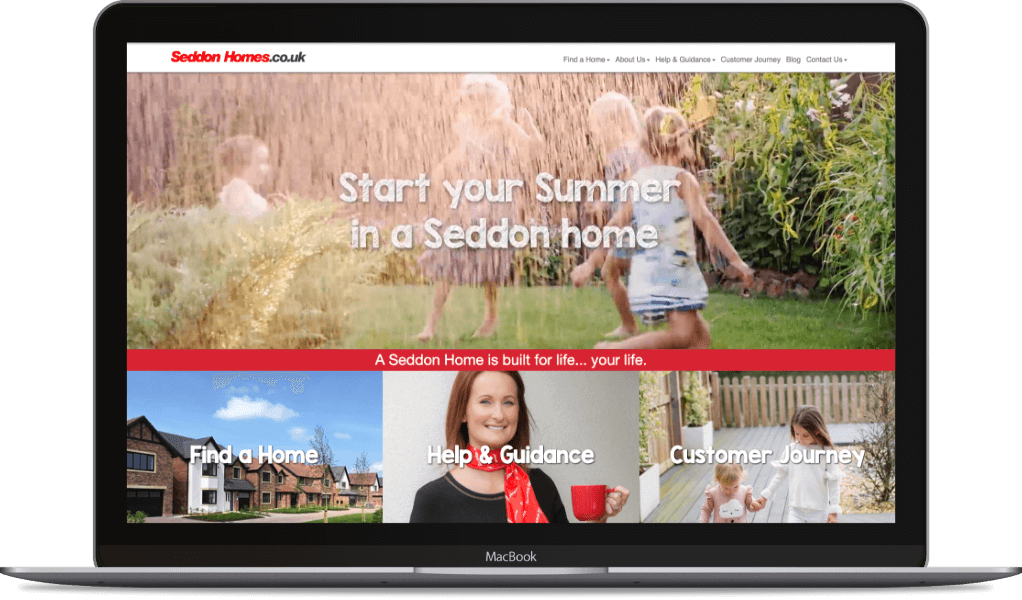 Web Development
Our team at eclipse marketing designed, developed and built an industry-leading website for Seddon Homes from the ground up.
Great design and excellent web development work sit alongside side each other to give visitors to the website an unmatched user experience in this sector, whilst our SEO team has ensured the site is fully optimised for desktop, tablet and mobile.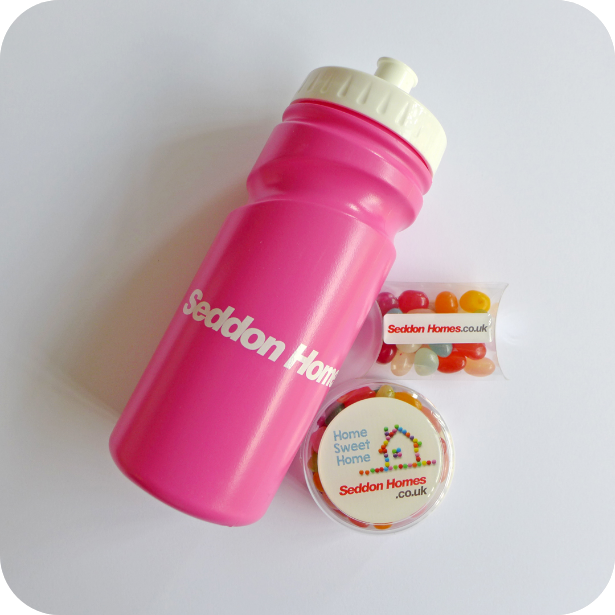 Promotional Merchandise
Our design team place the Seddon Homes brand at the centre of all their promotional merchandise. We have created a diverse range of products including pull-up banners, printed media and branded items for trade shows, events and marketing suites all of which are designed to leave a lasting and impactful impression.
Digital Advertising
It's essential for any brand or business to have a strong online presence in the 21st century. By identifying Seddon Homes' key goals, our Digital Marketing team devised and developed a fluid and proactive marketing strategy, utilising various Pay Per Click advertising channels including Google Ads and Facebook Advertising to boost brand awareness, develop leads and increase sales.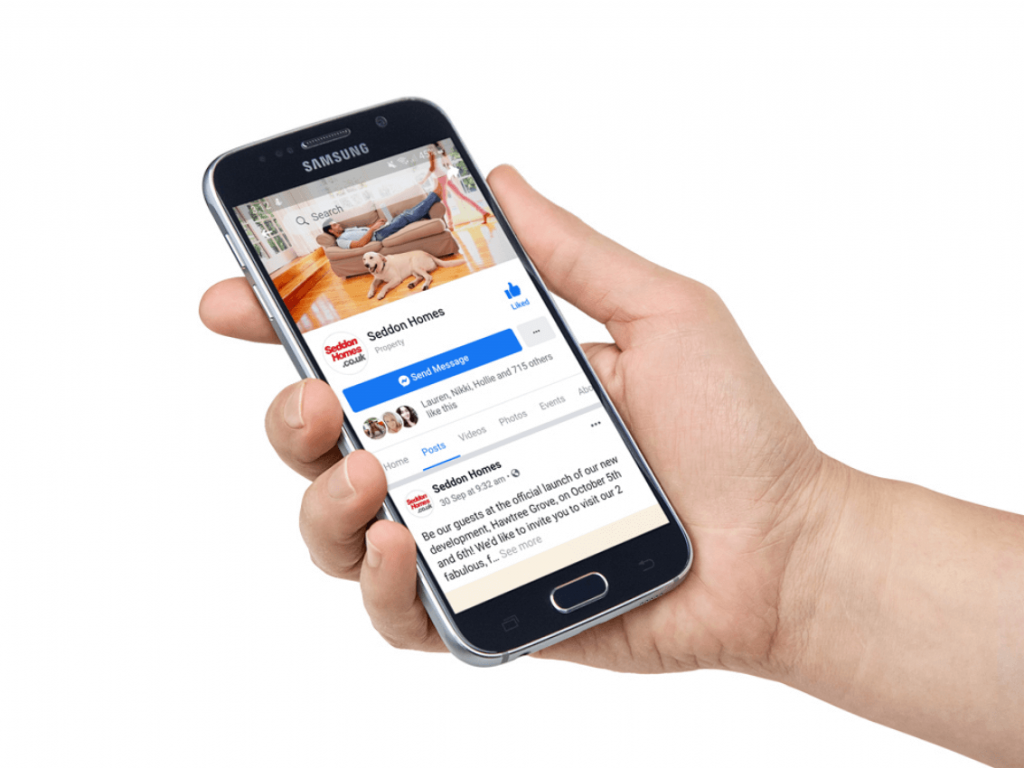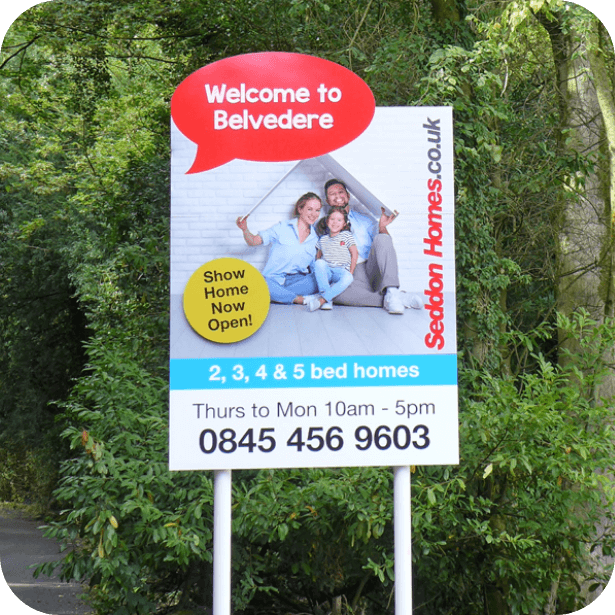 Large Format Signage
Seddon Homes developments need to capture the attention of potential customers, sometimes within seconds as they drive by. Our bespoke main stack hoarding signage is designed by our Design Studio team and maximises the visibility of each development, whilst maintaining a strong and consistent brand identity.
Marketing Suites
The Seddon Homes marketing suites need to reflect the high-quality homes that they represent. At eclipse marketing, we have honed every detail from brochures to both internal and external signage in order to create a bespoke marketing suite that is the perfect environment to promote the client's new homes.
Other key features include, desk mounted site plans, lightboxes that highlight various house types alongside floor plans for the properties within the development.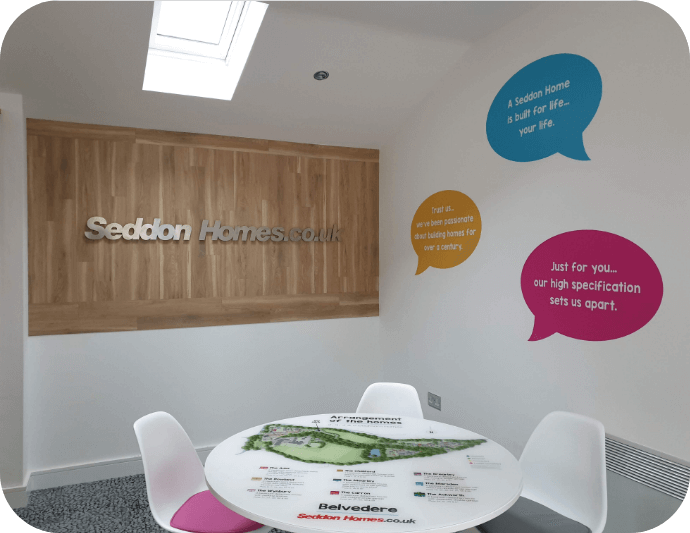 Promotional Videos
Animations and high-quality videography including drone footage is keystone content that plays a vital role in the client's wider online advertising campaigns. We continually work with Seddon Homes to develop strongly branded promotional videos that promote their wide range of developments and offers in unique and innovative ways.