Porta Tapas is a relaxed group of tapas and wine bars owned by restaurateurs, Joe and Benjamin Wright. Inspired by the tapas bars of Barcelona and Madrid, Porta Tapas prides itself on a relaxed and informal atmosphere and an enthusiastically Iberian menu.
Design & Branding
From animated Facebook headers and email newsletters promoting new venues, special offers and recommendations to food & drink vouchers and printed newsletters, eclipse marketing have ensured that Porta Tapas has an aesthetic and brand that is instantly recognisable and stands out in the busy and innovative culinary scene of the North West.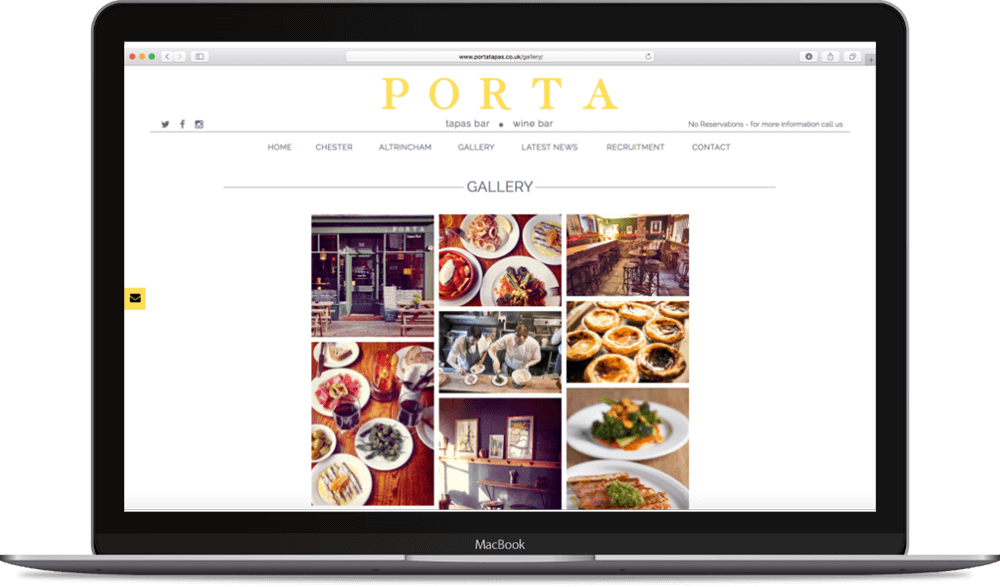 Web Development
Our team at eclipse marketing created an improved website to showcase Porta's cuisine and vibe. With a fresh approach to a classic form of Spanish cuisine, Porta needed to stand out from the crowd. We created a fully responsive website with high-quality imagery and ensured it had an affinity to the owner's other restaurant – Joseph Benjamin, whilst also maintaining its own identity.
E-newsletters
Reaching customers when they aren't in the restaurant plays a key role within the Food & Drink sector.
Our digital team work closely with the client and our in-house design team to create regular E-newsletters that live long in the memory and convey every message effectively whether it be special offers, menu updates or the latest news.