Joseph Benjamin is an award-winning restaurant in the heart of Chester. Set up and run by brothers Joe and Ben Wright, the restaurant specialises in vibrant seasonal menus that feature dishes that are unfussy and packed full of flavour.
Branding
Networking with contacts, suppliers, and customers is an integral part of Joseph Benjamin's business. The eclipse marketing design team curated business cards in-keeping with the restaurant's online aesthetic ensuring they give the best possible first impression.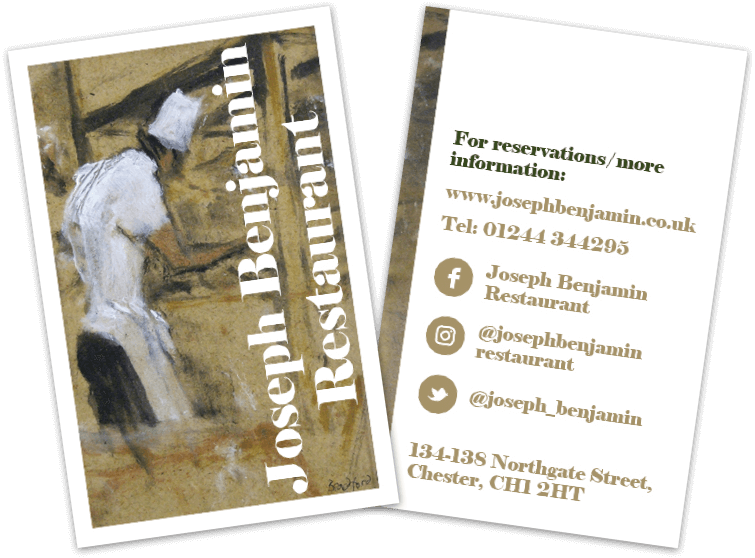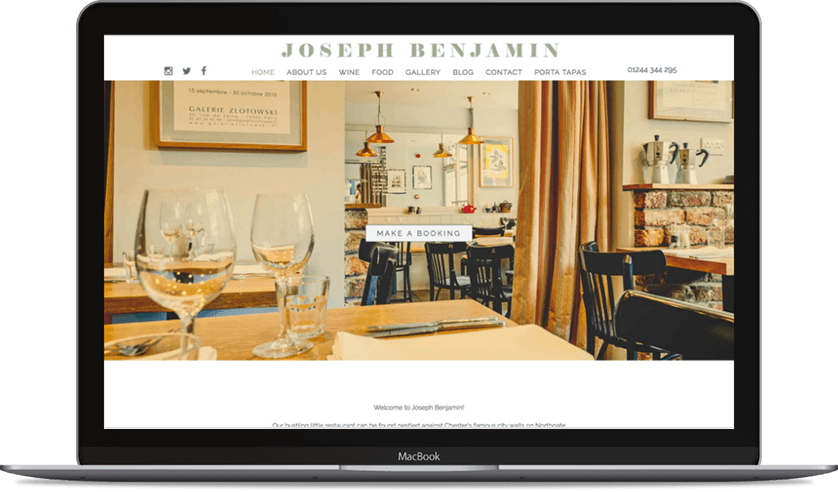 Web Development
Joseph Benjamin is renowned for its high-quality fuss-free cuisine and as a result, it needed its online presence to seamlessly reflect this.
Our web development team delivered a website focused on high-quality imagery and an integrated reservation booking function, that places the user at the heart of the experience. Navigation is simple and the mobile-first approach ensures the website functionality translates perfectly, regardless of the device used.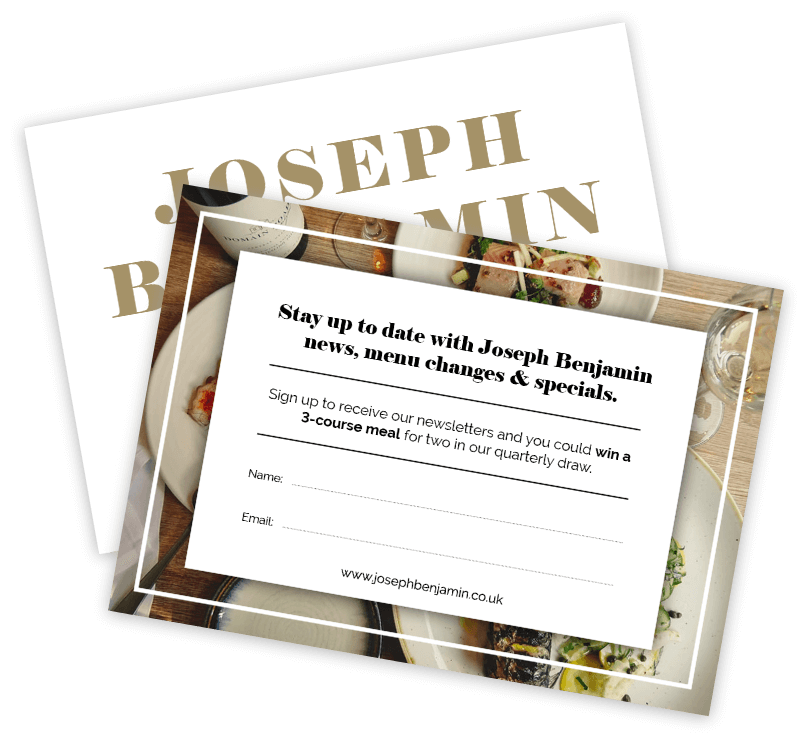 Design & Print
As well as a striking online presence, our design team created various offline print materials.
A key piece of print media designed by our team is an A5 newsletter subscription card which has helped increase the number of subscribers to the E-newsletter.
E-newsletters
Creating excitement and anticipation is essential when promoting a successful restaurant.
By designing and sending monthly newsletters to specific target audiences, eclipse marketing have consistently developed the relationship of the restaurant with their customers, increasing brand awareness through newsletters featuring 'Wine list spotlights', 'On the Menu' messages focusing on the ever-changing menu at the restaurant as well as offers, news and updates.